Plus de 50 récompenses dont "Meilleur jeu d'action"
et "Meilleur jeu multijoueur"

Voici les 4 plus grosses recompesse parmis les 50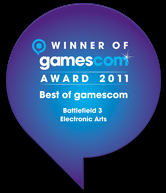 Récompense officielle de la GamesCom
"Best of Show"  
"Au lancement de la GamesCom cette année, le jury d'experts indépendants issu des média et de l'édition a désigné les meilleurs produits du salon. Battlefield 3 (Electronic Arts) a été unanimement élu "Meilleur jeu de la GamesCom 2011".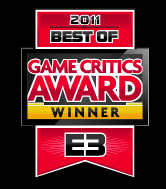 Récompense des critiques de jeu
"Best of Show E3 2011"
- Meilleur jeu d'action
- Meilleur multijoueur en ligne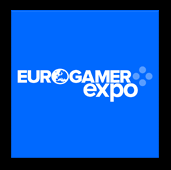 Eurogamer
"Best of Show"
"Battlefield 3 marque le retour tant attendu du vrai Battlefield - un jeu de tir militaire véritablement unique que seuls les développeurs suédois de DICE pouvaient réussir, comme ils avaient réussi avant cela Battlefield 2 en 2005."